Antispam From The Inside Out
Vadim Markovtsev, Mail department / Antispam team26.03.2016 @ MIPT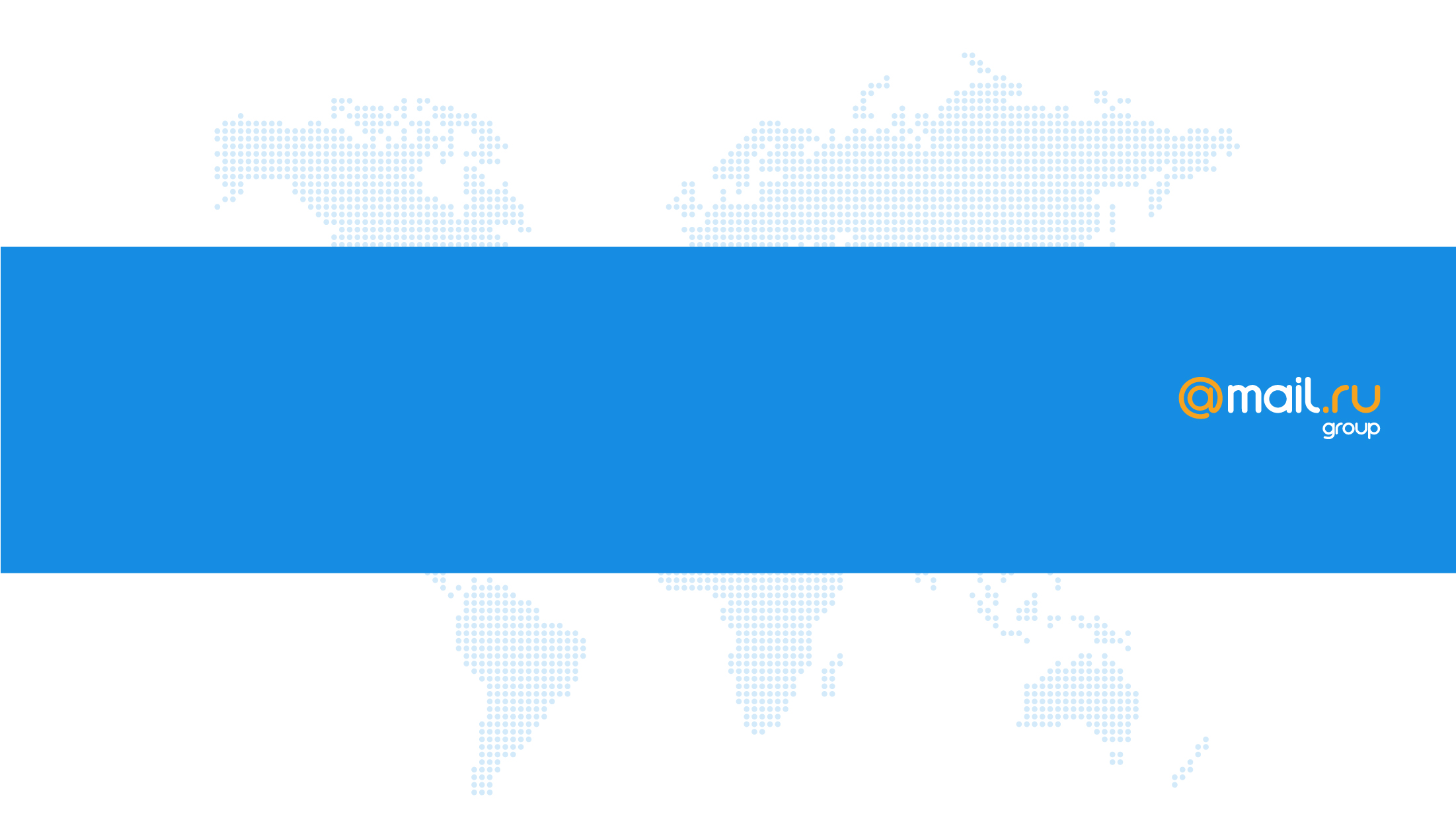 Mail.Ru Mail in numbers
80 000 000 active users monthly (30 000 000 daily)
800 000 signups every day
500 000 000 emails (72 TB) every day
700 antispam servers
1 PB cluster for analytics, 2 PB logs storage
Largest mail service in Russia; international version is my.com
Mail.Ru Antispam from technical point
Analytical tasks
Filtering

Spam removal
Bots detection

Security

Password anti-bruteforce
Break-in detection

Product
Operational tasks
Attack vectors
Performance improvement
Durability

Fail-safety arrangements
Refactoring
Spam tradeoffs
how much spam is allowed vs. how comfortable user is.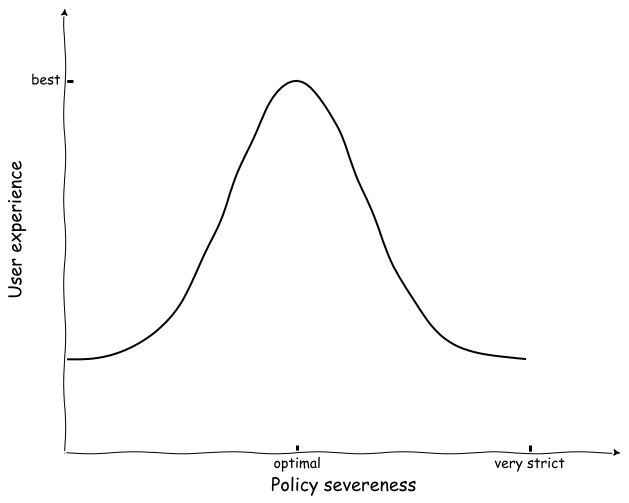 system load vs. how well emails are analyzed.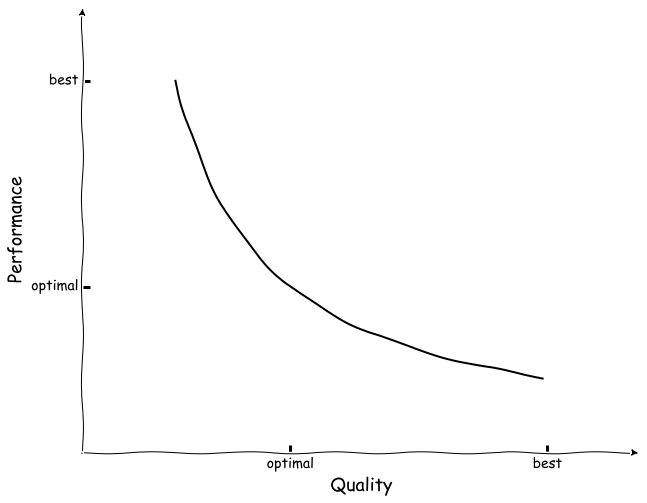 Machine Learning


In other words, real-life problems are stated as optimization problems (models) which are subsequently solved by various methods (machine learning algorithms) on computers without direct human participation.
Example: clustering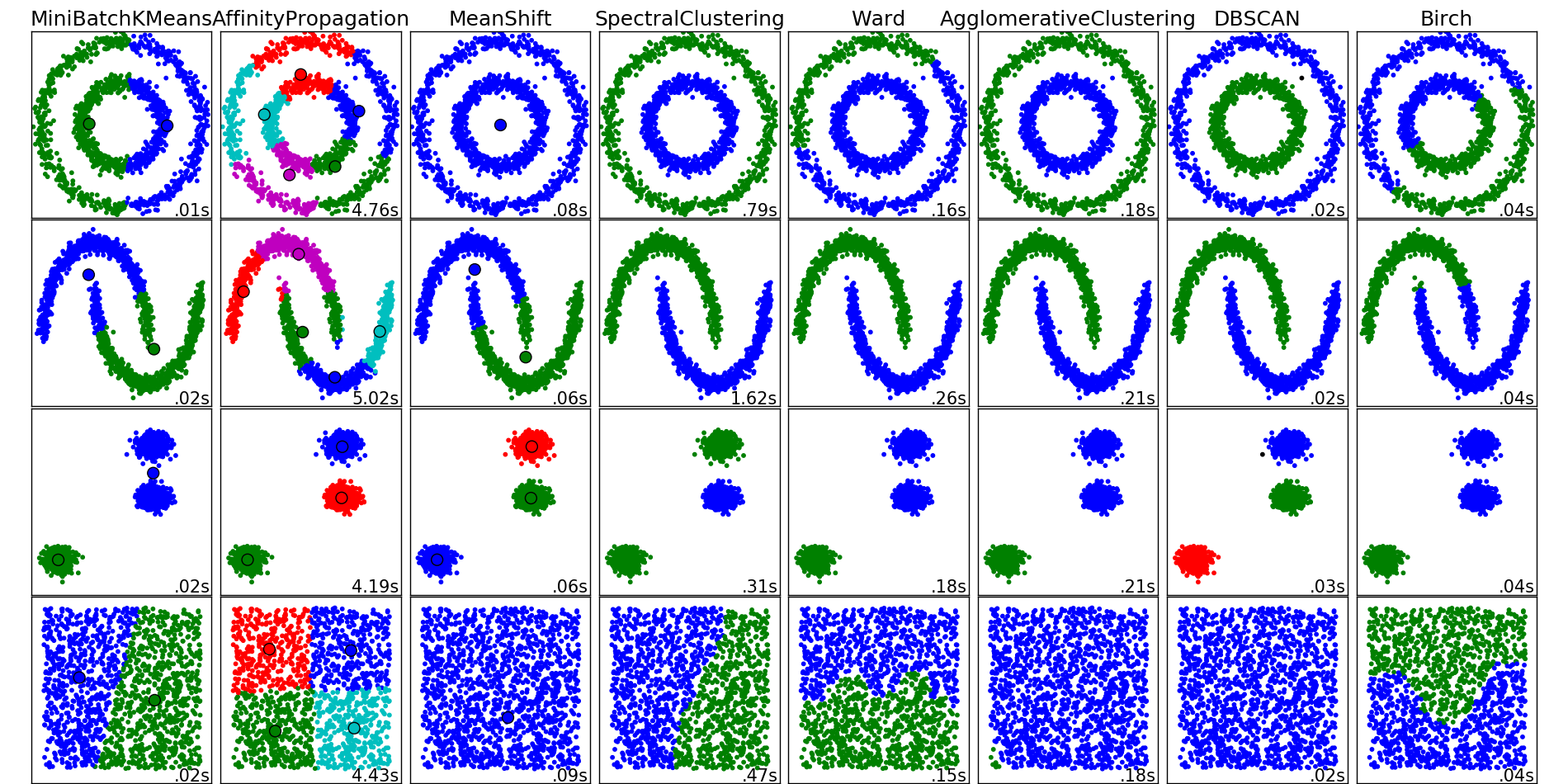 Big Data?

This may include:
Large datasets which do not fit into 1 computer
Large data streams which cannot be stored on disk
Need for high algorithmic parallelism
Big Data?
Most of the everyday problems are not big data.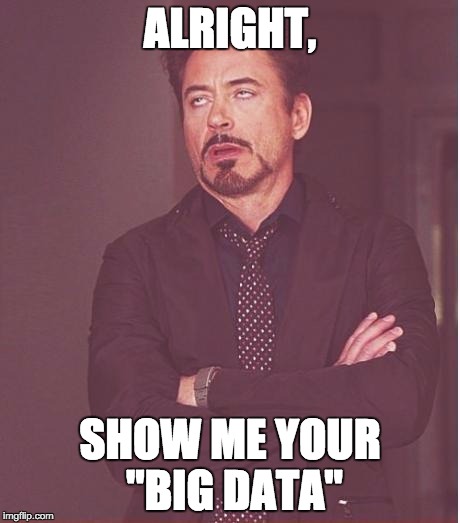 Big Data & Machine Learning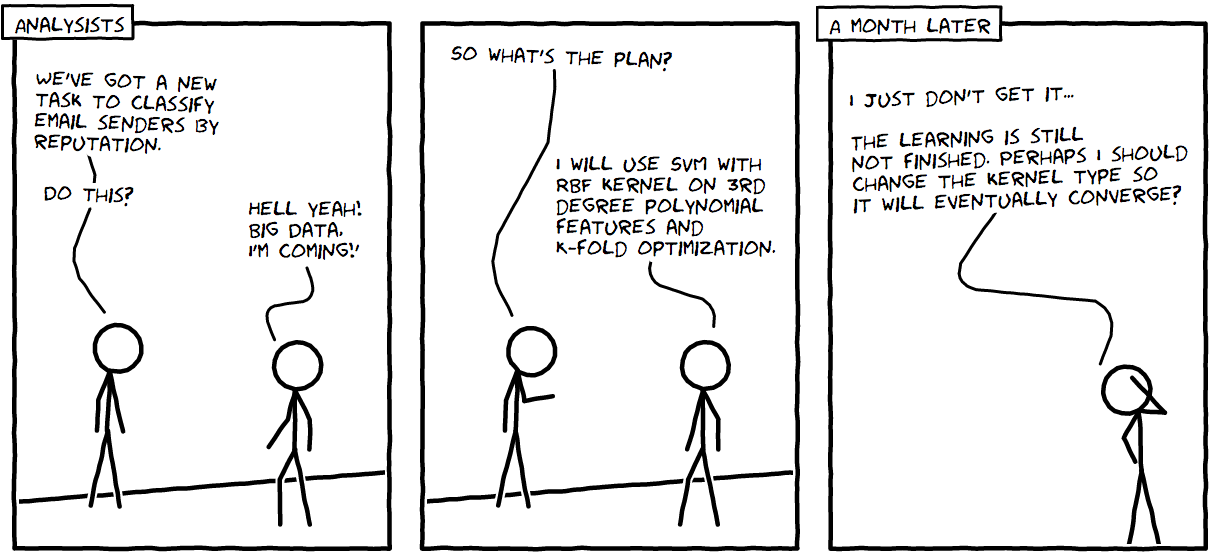 MapReduce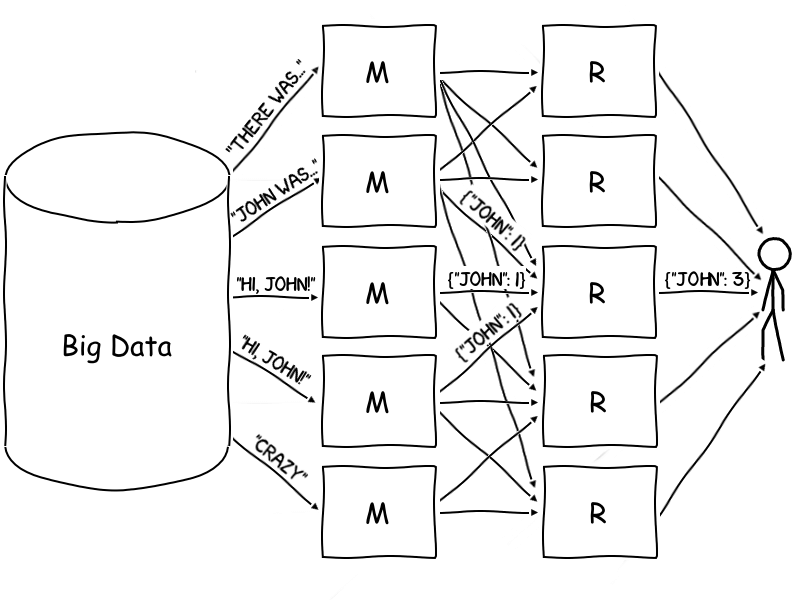 Highload challenges
Extreme parallelism. Each mutex is counted. epoll is essential.
Extreme storage requirements: solved by Tarantool
Tiniest memory leak becomes a disaster
BL engine must be as fast as possible - LuaJIT
Logging is hard. There is a special infrastructure based on Graphite.
Bots ("autoregs")
Classify Mail registrations either as "normal" or "bot"
Problems:

Noisy unbalanced dataset
Variety of signatures

Features:

Lexical
Geolocational
Metadata
Other

Implementation: Python, Lua
Autoregs - algorithm
Merge different data streams
Cluster (modified s-means, similar to DBSCAN)
Classify (logistic regression)
Apply negative reinforcement
Merge with the previous state
Back by humans
Sad but true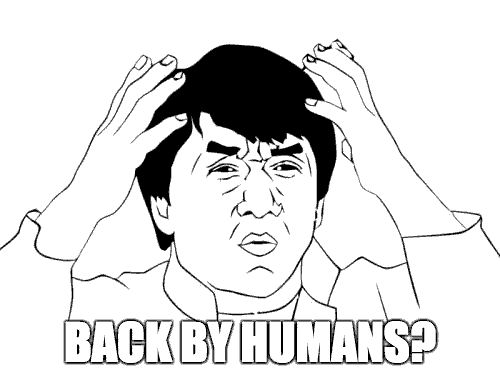 Yeah, and one of the most important antispam tasks has always been to reduce the amount of hand work.
Sender reputation
Forecast the spam reports number
Based on sender classification and typical behavior patterns
Depends on the context, e.g. time and date
Implementation: Python, Lua
Break-ins
Detect account hijacking
Based on comparison of user's actions with the collected profile
Features:

UI actions
Used devices
Geolocational

Implementation: Pig, Python
Secret projects
Anti-bruteforce
Fraud spam detection
First line support helper
Many, maaany more
...spam filtering, actually
I want to do machine learning
To become familiar with Big Data tools, play with a single-node Hadoop installation.
I want to code highload solutions
Strong C++ is a must
Linux internals knowledge is a must
Study devops
Gain experience in a relevant company